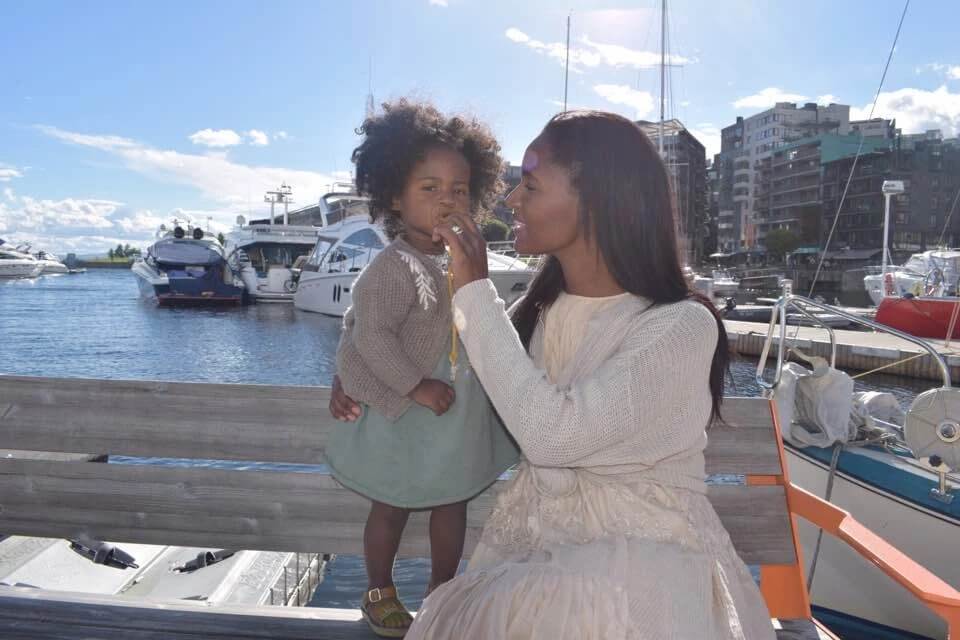 As a long time sufferer of depression, this journal was initially conceived to use as a measure of my triggers. What exactly prompts my lows, how can I avoid them and most importantly how do I maintain my "highs". I don't remember a time in my life that I wasn't plagued with depression -although never constant- with every memory of each year, large parts are blurred by dark clouds. With a dysfunctional, strained relationship with my own mother -a struggling but functional-alcoholic- my depression took a devastating turn when I gave birth to my first daughter a little over 2 years ago. #PostNatalDepression. If looking after yourself, nourishing your own mental, physical and emotional #wellbeing was difficult enough during a tough patch, nothing had prepared me for the struggle of sustaining a baby and a marriage whilst suffering from #depression.
I don't want this journal to be in retro-spect, and mentally I'm now in a much more stable frame-of-mind, but fast forward two years to my second daughter and what has really overwhelmed me is the level of guilt I now feel for no longer suffering with post-natal depression as I raise my second child. My firstborn will never be able to reclaim those 4 dismal months, that should have been used for precious bonding. As she joins in playful cuddle sessions with her new baby sister and watches me greet most days with vigour and vim, I can't help but wonder if there'll ever be a resentment for those lost early stages.
Every part of me expected I'd suffer from post-natal depression again with my second daughter -and to be clear-my battles with depression certainly continued. In the months leading up to my second's due date, I could feel my husbands #anxiety understandably growing. Does he have it in him to cope with another traumatic start to the year? Will he be spending another good few months working 9 hour coffee fuelled days and dreading coming home to the unknown -to effectively work another back-to-back 9 hour shift supporting a lifeless, un-functional, mute, unresponsive wife and an unconsolable solely breast-fed baby. I had made a promise to myself, that even if I struggled the second time round, I would simply "fake it till I make it". I really felt I needed to show my loved ones that I was capable of getting through this in a much healthier way and so I started planning a solo-ish trip to get my through the summer.
In my family, many of the women in particular, suffer from varying degrees of depression. I've watched two generations before me, self-soothe with amongst other things- retail therapy and travel. Trivial, possibly, but when something works it works. My husband and I both have mid-level roles and live a relatively modest lifestyle. While we don't go without, our only real joint extravagance is regular holidays and our quiet lifestyle in between trips enables us to enjoy our fair share throughout the year. I, in particular, have an insatiable love of smaller, ethical brands of kids clothing and books and often need dragging back on track by my oh-so reasonable husband. This trip, essentially, would see me leaving our cluttered teeny home in the heart of London and swapping it for an active Summer in the Mediterranean, with minimal possessions, without the support system of my husband (work) for 5 long weeks.
Whilst on mat leave the second time round, a typical evening consists of me unwinding by trawling through Etsy and Pinterest in search of more unnecessary additions to the girls "playroom" and wardrobe. It's no secret that #socialcomparison can lead to depressive symptoms and so this summer, I'm committing to a "no-spend" June and July and practising a personal mantra, that I, and my family, are enough. Above all else, my aim of this trip is to spend quality time with both girls and really create memories for my first born, to hopefully make up for those first few strained months.
The Devil really does make use for idle hands. I've found consistent fitness (more on that later) and regular doses of vitamin D to be the only surefire quick fix to help me out of a slump. When I say Vitamin D, I really do just mean making sure I leave the house each day -a challenge at the best of times! At my worst, with my first-born, I was leaving the house on average once a week! Over the next month or so, I'll make a concerted effort to not just leave the house each day but to make the very most of the great outdoors with my daughters by my side. We have friends and family coming out to join us along the way. If you'd also like to "keep us company" on our journey, feel free to follow future blog posts.
Love Africa Xx